Ebay is an online auction site that allows users to buy and sell nearly anything under the sun.
How to Remove Information from Ebay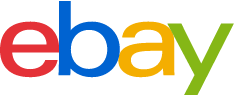 If you find your personal information exposed on Ebay chances are you've inadvertently posted it yourself. Remember: never list your name address phone number or email in a listing and use a pseudonym for your screen name. If you've accidentally published too much in a listing use the edit feature to update or delete the offending content.
Ebay Privacy Policy, TOS and Removal
View the Ebay Privacy Policy here.
In some cases, a websites Terms of Service spells out ways to get your info off the site. This is sometimes referred to as a TOS removal. You can view Ebay's TOS to see if it will help you get your info off Ebay.
Ebay Opt Out
For instructions to opt out of Ebay visit .